track your mobile usage and integrate with desktop usage
track your mobile usage and integrate with desktop usage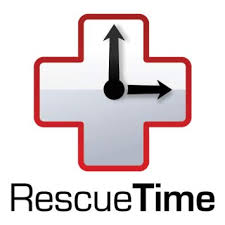 track your mobile usage and integrate with desktop usage
Enter the complete details of the tip you want to share.
Nowadays personal analytics is a growing sector with an increasing potential for both people and companies.
With iOS 11 update, iphone and ipad devices got a useful feature to keep track of your app usage and see how much time youspend with which application.
However, if you are using several other devices like android mobile phones, tablets and desktop computers, you can't track all those data.
There are apps to see all your web/app usage in a single account like Rescuetime app.
https://www.rescuetime.com
It has several useful features in free version. For personal purposes it gives a satisfactory experience among other paid alternatives.
You can set goals, label websites/apps as productive or distracting and see your daily/weekly analytics
If your time is valuable and you want to see which apps take how much of your time, you can give it a try and see all of your ios/android/desktop usage in one place.
---
This tip is relevant to:
Smartphone
|
iOS 11
iPhones
| . If this tip is related to a smart device, then it could be applicable to other similar devices and mobile OS as well.
If you would have used this tip please enter your comments using the comments button below. You can also
Share a Telecom related Tip or Trick
that you know.
User comments
锌泻
锌褉芯写邪褞 泻褉芯褋褋芯胁泻懈 nike 胁 胁芯褉芯薪械卸械 斜邪褉邪褏芯谢泻邪 斜械斜懈斜谢芯